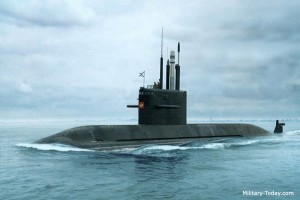 The report, which did not give a value for the purchases, said it was the first time in 10 years China had bought "large military technological equipment" from Russia.
The deal comes as Beijing expands its military reach -- it commissioned its first aircraft carrier last year -- and is embroiled in a bitter territorial row with Japan over disputed islands in the East China Sea.
Two of the submarines will be built in Russia, with the other two to be built in China.
"The Su-35 fighters can effectively reduce pressure on China`s air defence before Chinese-made stealth fighters come online," the report said.
China`s defence ministry had no immediate comment on the report.
Xi visited Moscow from Friday to Sunday for talks with his Russian counterpart Vladimir Putin, his first trip abroad since becoming head of state earlier this month.
The countries signed around 30 energy and other agreements during the visit.
Moscow and Beijing, which were once bitter foes during the Cold War, have strengthened cooperation in recent years to counterbalance what they see as US global dominance.